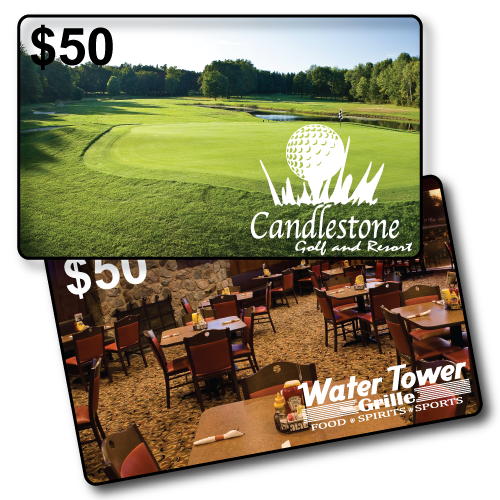 $50 Resort Gift Card
SKU 50GiftCard
Product Details
The Resort Gift Card is the perfect gift to give a friend or a loved
one. It can be used for golf, in the restaurant or at the hotel. Resort
Gift Cards can be used online, over the phone or in person at
Candlestone Golf Resort. They are perfect for birthday gifts,
anniversaries and of course the holidays. Purchase as many as you want
and our team will send you the discount code the same day so no waiting
around to redeem them or have us send you your card(s) in the mail so
you can wrap them and give them to someone special in your life.
Save this product for later